Take A Stand Against Child Abuse
If you are a person that wants child abuse to stop, a person who wants to do something to make it better for abused children, then here is where you can start.
Donate to our GoFundMe Fundraiser and help us raise money to build a long term loving home for trafficked girls under the age of 15 years.  The home will have six bedrooms with baths. It will have a nurses station, counseling room, kitchen, common area and other rooms common to a home. Living quarters for the house mother (staff) will also be included. Full security of the home and property. It will be built in the Oklahoma City metro area for quick law enforcement response in case of incursions by former pimps and traffickers. Learn More >
We need your tax-deductible donations so we can fight to stop the cycle of abuse. We have been in contact with a major foundation that are interested in investing in 401-Kids. This foundation is one of the top ten in the world but they do not provide seed money. They don't provide money to make this foundation grow. They want to see us up and running before they invest the type of money that is needed to get us into the fight.
Donate today and help stop child abuse.
Take a stand against child abuse by sharing our mission with your friends and family on social media. Click the buttons above to share your support or use the image below to show you stand against child abuse.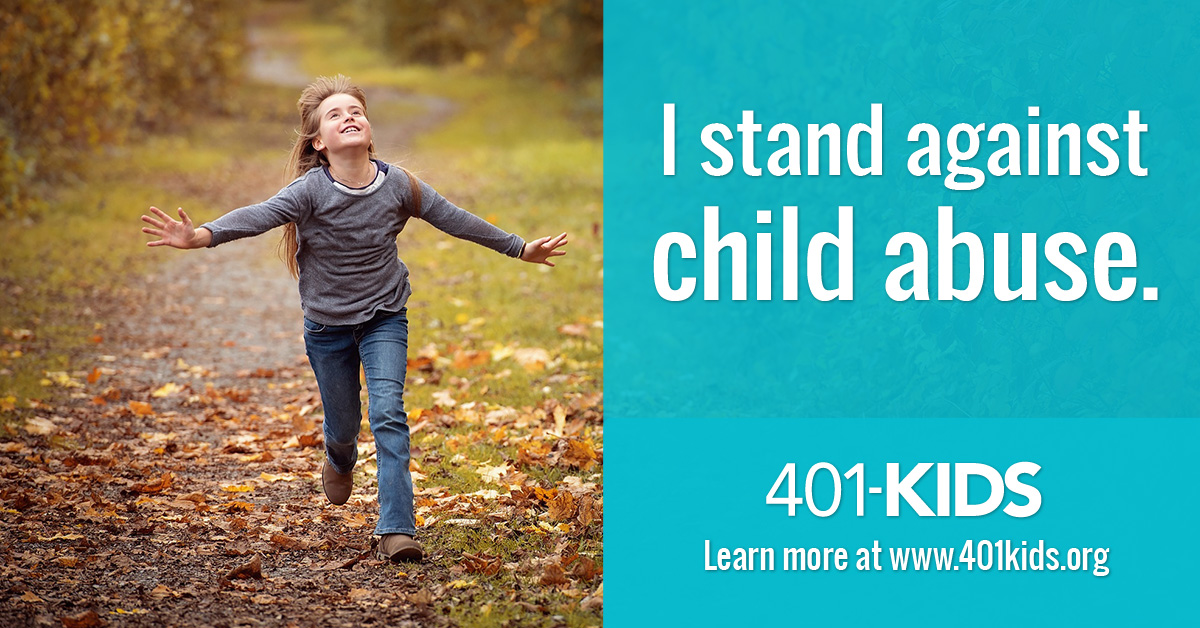 We want to expand our fight from this beachhead in Oklahoma to other states. We want to take on the child abuse wherever it exists. We want to stop the cycle of child abuse so we (and our brother and sister officers) will not have to see another generation of abused children turn into our next generation of criminals.
Take A Stand Against Child Abuse!
Donating today will make a difference in the life of a child tomorrow.