401-Kids Child Abuse Foundation
The police department receives a call that a child is suspected of abuse. The officer arrives at the child's home and contacts the parents or residents. Through the officer's investigation he or she believes that in fact the child is being abused. The officer, by state law, takes the child from the home and delivers them to a child advocacy center or a hospital emergency room so medical staff can confirm their suspicion that abuse has taken place. During the examination the officer would show some compassion and love toward the child by giving them a needed friend. A friend, a teddy bear the child could hold on to tight during this scary time in their life. The officer would visit with the child for a short while building a little positive contact between police officer and child.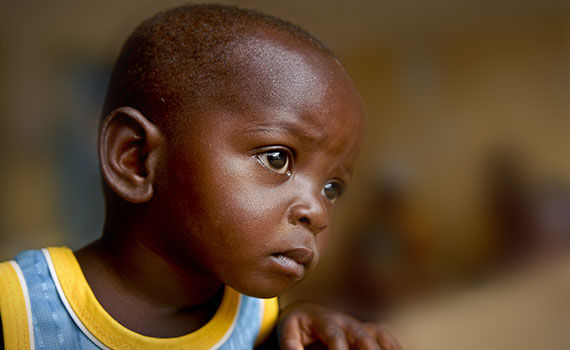 Our Mission
401-Kids Inc board members and volunteers are dedicated to fight child abuse through prevention and pro-active programs. As professional law enforcement officers, we will fight for juveniles, regardless of race, who have been abused and forced into sex trafficking. We are dedicated in providing education and training about child abuse and sex trafficking to law enforcement and the community in general.
Thanks You Corporate Partners
RoseRock Productions
Cason Troutman
Founder & Photographer
Yukon, OK
Willow Ranch
Equine Assisted Counseling
5951 E Sorghum Mill Rd
Edmond, OK 73034
405-317-0231
www.willow-ranch.com
How We Help
Often the child or children arrive at the hospital or advocacy center filthy beyond our wildest imaginations. They are so dirty and lice ridden that the only thing to be done is to incinerate their clothes. 401-Kids' mission is to provide these children with new clean sweatshirts and pants, underclothes, socks, slippers and a teddy bear. The new clothes and teddy bear will be their first step in the healing process.
Help us achieve success
We are working toward providing a place of safety where a sex-trafficked girl once they are recovered can be taken to a loving Christian home. This friendly and loving environment will be where the child will live and thrive as they are being evaluated and treated for this horrific abuse. A place where they can catch their breath in a place of safety. This home will be staffed by two Christian ladies twenty-four hours a day.
In addition, we will sponsor programs of education to the law enforcement and medical community on child abuse. These programs will give the tools for the participants to spot child abuse and take proper legal action to report or intervene and stop the cycle of abuse.

PROUD MEMBER OF: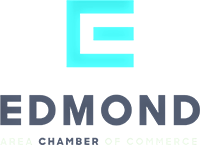 401-Kids Board Members
Lt. Clint Thompson, BS, MA
CEO, Co-Founder
Retired, UHAPD Police Department
United Nations Police Mission UNMIK
Police Advisor, Operation Iraqi Freedom
Deputy Mark Ingram, BS, MS
Vice President, Co-Founder
Grady County Sheriff's Office
School Resource Officer
Sam Cornette
Vice President, Co-Founder
Retired Officer, Radio Personality
Captain Sam Houston, BA
Retired Sedgwick County Kansas Sheriff's Office
Chief of Police Goddard, Ks 8 years.
Great Nephew of Sam Houston, President of the Republic of Texas
Deputy Lisa Hatchett
Grady County Sheriff's Office
Tara Ingram
Child Relations Specialist
Wife, Mother and Activist
Dr. John Duncan, Ph.D.
Assistant Professor University of Oklahoma
Retired Chief Agent Oklahoma Bureau of Narcotics Dangerous Drugs and Control 27-year veteran law enforcement officer
Our 501c3 public foundation was formed in 1999 by four Oklahoma police officers. For years these officers dealt with child abuse and neglect almost on a daily basis. Because they were having their hearts broken each and every time they were sent to investigate these crimes, they decided to take a stand.
Through their Fraternal Order of Police Lodge, now defunct, they purchased quality teddy bears to be given to each abused child they came in contact with. Many of the children were being brought to Children's Hospital in Oklahoma City for treatment and evidence collection. Within the first year this FOP Lodge gave out over 800 teddy bears to these children. It was not long before it was apparent the Lodge would go broke. For this reason the officers, with the help of the IRS, formed 401Kids Inc.
Soon as the word was spread through the 401Kids.org web site, donations started trickling in. These funds were used to continue the teddy bear program. The teddy bear program ended when politics within State and private sector, dissolved the State ownership of the hospitals and the University Hospital Police. Even through these four officers were forced to go their separate ways, the foundation continues to this day.
Near the beginning of the formation of this foundation, the officers wanted to raise funds to establish a home or safe harbor for abused children. But because they were forced to seek employment elsewhere in other states and even on two other continents, this dream of a safe harbor never developed. Since the beginning of 401Kids Inc. many other organizations have sprung into action all over the USA.
Take A Stand Against Child Abuse!
Donating today will make a difference in the life of a child tomorrow.